MSc Global Health Risk Management & Hygiene Policies
We are grateful to those organizations that directly support our students to pursue the Global Health MSc. program.
DAAD Development-Related Postgraduate Courses (EPOS)
The DAAD development-related postgraduate courses (EPOS) offers individual scholarships to participants from developing countries so that they may study development-related postgraduate courses at selected universities in Germany, including Bonn. The purpose of the program is so professionals and managerial staff from developing countries and emerging economies can gain further qualifications on postgraduate courses to become future decision-makers partners for Germany.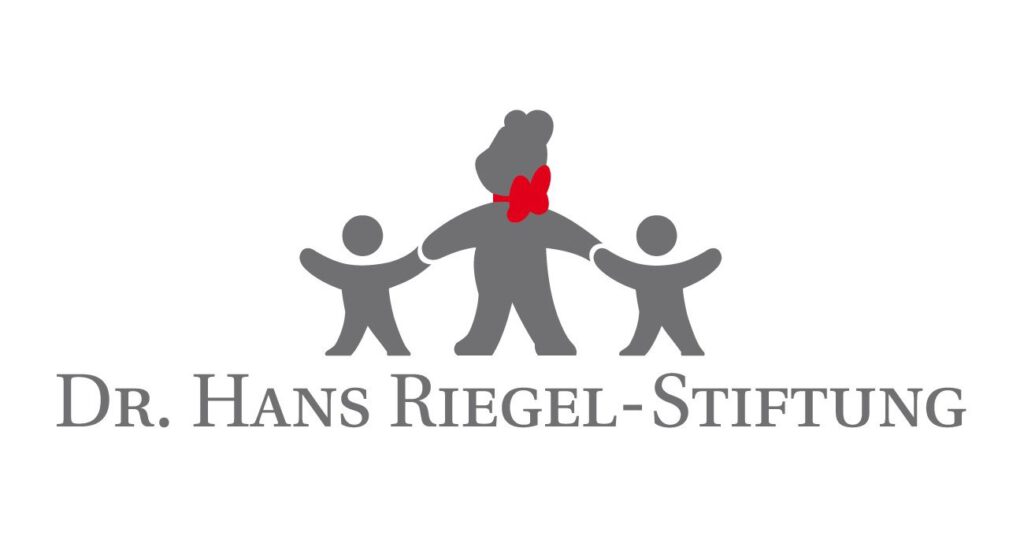 Since the start of the Masters program the major sponsor has been the Dr. Hans Riegel Foundation. The Stiftung ('foundation') was founded by Dr. Hans Riegel himself who was one of the co-owners of the confectionery manufacturer HARIBO. His attention and interest was particularly focused on the advancement of education – from kindergarten to high school and university. This is where the MSc Global Health Risk Management & Hygiene Policies links to Dr. Riegel's concern for a future-oriented and forward-looking society. The Foundation and the Master program both think of science as a highly interdisciplinary field with multiple accounts for practice. In the case of the MSc Global Health this knowledge transfer from science to practice specifically is about policy making and health-related management at all levels.
the dr Hans Riegel Foundation currently is the main financial sponsor of the Masters programme. Thanks to this generous support to the University Hospital Bonn already 60 students from all over the world could take up their Global Health studies at Bonn, 27 of them from LMICs with a full scholarship for tuition fees, living costs and travel as they had shown high commitment to Global Health and had already advanced education and training for health issues in their scope of activity in their home countries.
The Masters program has also already welcomed scholarship holders from KAAD , DAAD and Go Aide. Furthermore, the program as such has been supported by the German Society for Hospital Hygiene eV ( German Society for Hospital Hygiene eV ).
Relindis Ebesoh Nkeng (Cameroon, fourth cohort)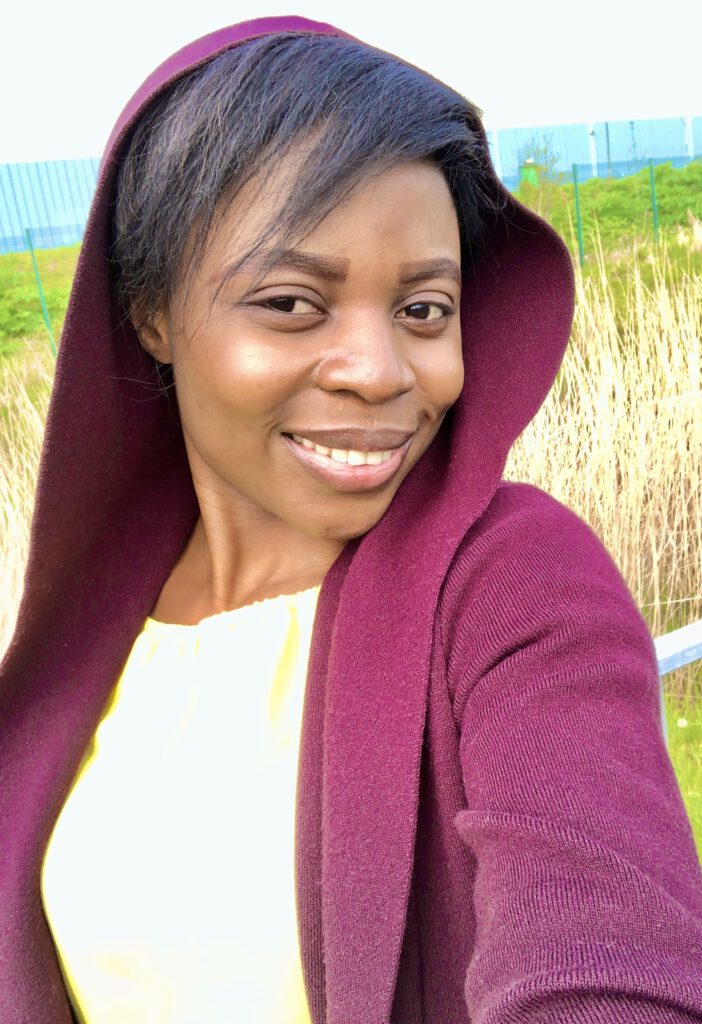 The year 2020 was a defining year for me, as it was marked by the COVID-19 pandemic and lockdowns. There was also armed conflict in my country, particularly in my community, one of the English-speaking regions of Cameroon, which is plagued with poverty and a high prevalence of preventable diseases. I realized that in order to make a significant contribution, I needed to further my education. This prompted me to apply for a Master's degree in Global Health Risk Management and Hygiene Policies at the University of Bonn. I was fortunate to receive the Dr. Hans Riegel Foundation Scholarship, which covered the full cost of my studies.
I was thrilled to move to Germany, but the ongoing armed conflict in my country and the COVID-19 pandemic made it impossible. I completed the first three quarters of my studies remotely, and only moved to Germany for the last quarter, thanks to the understanding and support of my program coordinator and professors.
During my internship, I had the opportunity to participate in various activities aimed at promoting public health and preventing the spread of infectious diseases. Some of the activities I was involved in included organizing health campaigns, coordinating health education sessions, and implementing sensitization and prevention measures for HIV/AIDS. I was also involved in indigenous community outreach where I educated young females on risky health behaviors and the prevention of communicable diseases and unwanted pregnancies. Through these experiences, I was able to apply the knowledge I gained from my studies in a real-world setting and make a tangible impact on the health and well-being of individuals and communities.
My hard work and dedication to the field of global health were recognized when I won the DAAD prize for outstanding achievement in 2022. I am honored to have been recognized, and am grateful for the opportunity to have studied at the University of Bonn.
Abraham Kidane

(Ethiopia, first cohort)
My interest in Global Health developed during my time working on Ebola preparedness that allowed me to realise my country's lack of readiness to protect itself from emerging health threats and the vulnerability of the African region as a whole. I joined the study program with the vision of contributing to the strengthening of surveillance systems in my country and the African region. My time in Bonn gave me a unique opportunity of understanding the theoretical aspects of Global Health as well as means to translate existing solutions into local context. In this regard, being taught by professors with experience both in developed and developing countries, who know very well the African context and health challenges made my study worthwhile and a success. Currently, I do research and provide technical support to regional research institutes and respectivehealth facilities to strengthen a diseases surveillance system and response and minimize the effect of COVID-19 on the overall healthcare system. So far, the knowledge and skill I received in Bonn has helped me to conduct an in-depth look into the existing health system and programs and provide recommendations accordingly.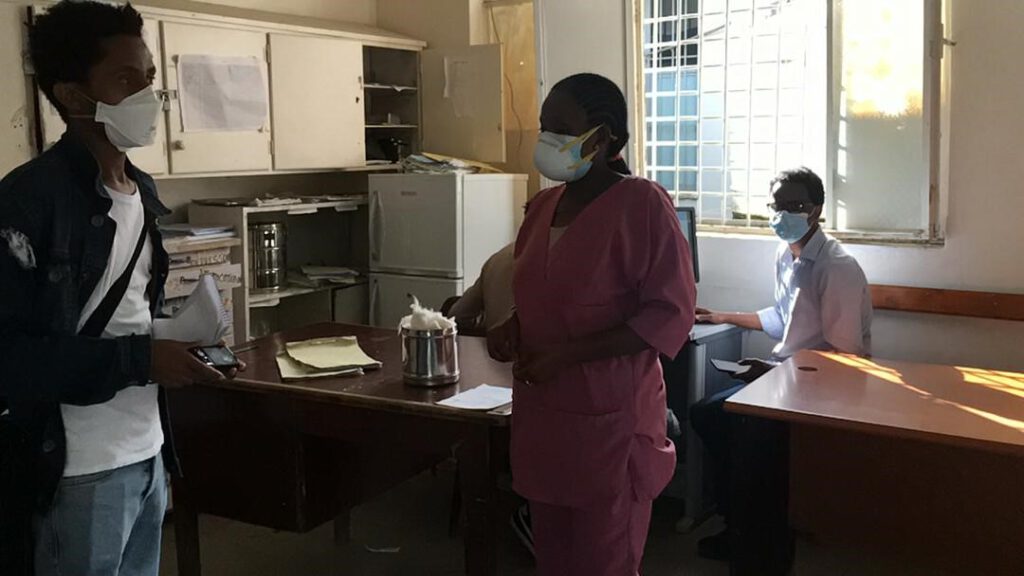 Mumtahina Obaid

(Bangladesh, second cohort)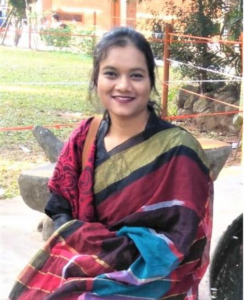 "Global Health Risk Management and Hygiene Policies" – I have been attracted by the name of the program at the very first glance, back in 2017 when browsing the Rheinische Friedrich Wilhelm University of Bonn website. Despite being a dentist, my aim was very clear to work in a vast public field, not just in a hospital compound. Global Health and especially the funding of Dr. Hans Riegel Foundation allowed me to expand my vision. I have learned about Risk Management, Vulnerability, Emergency Response, how to prevent communicable diseases by preserving the cultural values ​​in different countries, and hygiene maintenance which is the most crucial for the current world pandemic situation. Other than the theoretical study and excursions, I have achieved a level of confidence to solve any problem now, whatever comes in my way.
After completing my program in Bonn, I have come back to my home country. Here I am a lecturer at a Dental School, the University of Dhaka. Simultaneously, to follow my goal, I am working in a Non-Governmental Organization (NGO) concerned about Neurodevelopmental disorders (NDD) such as Autism and also planning for an upcoming project on Maternal and Child Health in rural areas. Stepping one by one, it feels worthwhile my study in Bonn. My time in Bonn is the best moment in my life. Though I left this city, I consider, part of me is still in Bonn. I am always thankful to all my professors, my course coordinator, and my colleagues for helping me to be a better human being in every way.
Tibebu Cherenet Kasaye

(Ethiopia, first cohort)
It was my wish to study health from my early childhood as I grew up in a country with a poor health system where many mothers died daily because of obstetric complication, where many children died due to diarrheal disease which can easily be prevented by simple measures, where many more died majorly because of easily preventable communicable disease. By the time I joined the Global Health Master at Bonn University in October 2017, sponsored by the Dr. Hans Riegel Foundation, my strong motive was to acquire deep knowledge and skills to tackle these problems in my home country Ethiopia.
Even beyond my expectation, I gained a lot of knowledge and skills from the program. The contents of the courses, the diversity of the professors on each module, the lab practices, a lot of useful field excursions all together made the program very interesting. Not only these, but also the experience shared by different international students coming from different countries of the world is also very helpful.
After getting back to my home country, now I play my own role in different activities. Teaching in different academic institutions, conducting health research, and providing community services with my profession are my regular activities. I also work as a member and active participant in Task Forces established to combat the Covid-19 pandemic in my locality. Thanks to Bonn University and the Dr. Hans Riegel-Scholarship, studying the Global Health Masters in Bonn really helped me a lot in my today's professional contribution.
E-Mail: master.globalhealth@ukbonn.de
Landline phone: +49 (0) 228 287 10317
You find us in Building 66 (Gebäude 66) on the Venusberg-Campus.
For a map of the campus click here.
Postal Address:
Section Global Health
Institute of Hygiene and Public Health
Venusberg-Campus 1
D-53127 Bonn