Dr. Esther C. Evang, MSc MSc
Esther Evang is a nutritionist with a background in public health and experiences in designing and implementing research on food and nutrition security in East Africa.
In addition to her work at the University Hospital Bonn, she coordinates the Global Health Academy, an initiative of the German Alliance for Global Heath Research (GLOHRA) to support early career researchers (since 2021).
As a PhD student in nutritional science at Giessen University (since 2016), she conceptualized, implemented, and analyzed a randomized controlled intervention trial on the impact of baobab fruit pulp consumption on the hemoglobin and iron status of schoolchildren in Kenya.
Apart from her scientific work, she is experienced in the advocacy work of the Food and Agriculture Organization of the United Nations (FAO) in Rome (2015-2016). She worked in a research and advocacy project that linked agriculture interventions and nutrition education for improved young child nutrition on community level in Malawi and Cambodia. She enjoyed the challenge of transforming evidence-based knowledge into meaningful information for the public and political decision makers.
As a nutrition consultant for the special initiative ONE WORLD – No Hunger, Esther Evang worked for Deutsche Gesellschaft für Internationale Zusammenarbeit (GIZ) in Malawi and Zambia (2015) and Bioversity International (CGIAR) (2016) in Rome.
Esther Evang studied Nutritional Science (M.Sc.) at the Justus-Liebig-University Giessen/ Germany (JLU) (2011-2014) and Public Health (M.Sc.) at the Umeå University/ Sweden (2012-2014) where she focused on exclusive breastfeeding and how social norms, perceptions and attitudes influence individual decisions on early child feeding.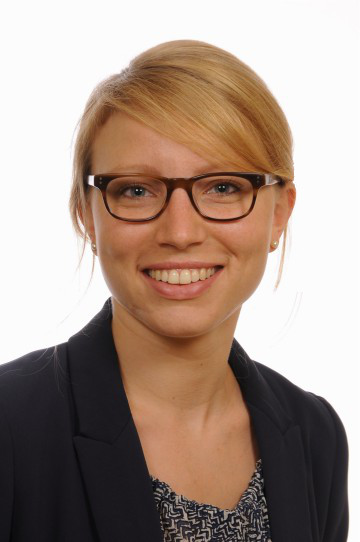 Publications and Presentations
Peer reviewed
Evang EC, Habte T-Y, Owino WO, Krawinkel MB (2020) Can the supplementary consumption of baobab (Adansonia digitata L.) fruit pulp improve the hemoglobin levels and iron status of schoolchildren in Kenya? Findings of a randomized controlled intervention trial. European Journal of Nutrition doi: 10.1007/s00394-020-02447-2
Evang EC, Habte T-Y, Owino WO, Krawinkel MB (2020) The nutritional and micronutrient status of urban schoolchildren with moderate anemia is better than in a rural area in Kenya. Nutrients 12(1). doi: 10.3390/nu12010207
Contribution to FAO documents
Presentations on conferences
Evang EC, Habte T-Y, Owino W, Krawinkel M: Micronutrient intake and status: comparison between urban and rural schoolchildren from food insecure settings in Kenya. Presentation at the 38th Conference of the German Society for Tropical Paediatrics & International Child Health e.V. in January 2020, Berlin
Evang EC, Phiri GC, Kuchenbecker J, Heil E, Krawinkel MB, Jordan I: Perceptions and attitudes regarding exclusive breastfeeding in rural Malawi. Presentation at the 51th Scientific Congress of the DGE, Padernborn, March 2014, Proc. Germ. Nutr. Soc. 19, 25
Poster presentations 
Evang EC, Habte T-Y, Owino W, Krawinkel M: Impact of baobab pulp consumption on the iron status of rural schoolchildren in Kenya. Poster at the 56th Scientific Congress of the German Nutrition Society (DGE), Giessen, March 2019, Proc. Germ. Nutr, Soc 24, P 9-6
Heil E, Evang EC, Metz M, Schneider K: Einflussfaktoren des Fleischkonsums. Poster at the 52th Scientific Congress of the DGE, Halle, March 2015, Proc. Germ. Nutr. Soc. 20, 74.
Module: International Nutrition (BSc) at Giessen University
Module: Transition Management (MSc) at Giessen University
MSc Global Health at University of Bonn
Deutsche Gesellschaft für Ernährung (DGE)
German Alliance for Global Health Research (GLOHRA)
E-Mail: master.globalhealth@ukbonn.de
Landline phone: +49 (0) 228 287 10317
You find us in Building 66 (Gebäude 66) on the Venusberg-Campus.
For a map of the campus click here.
Postal Address:
Section Global Health
Institute of Hygiene and Public Health
Venusberg-Campus 1
D-53127 Bonn