Arbeitskreis medizinische Entwicklungszusammenarbeit
16. September 2022 in Bonn
Verlängerte Anmeldefrist für den Festakt bis 13.09.2022!
Wir freuen uns über Ihre formlose Anmeldung via E-Mail an: Eva.Kuhn [at] ukbonn.de
Die Veranstaltung ist kostenfrei.
Beide Veranstaltungen finden im Collegium Albertinum (Adenauerallee 19) statt.
Wegbeschreibung (Anreise mit dem Auto oder der Bahn) zum Download.
Tagungsprogramm - 99. AKME-Treffen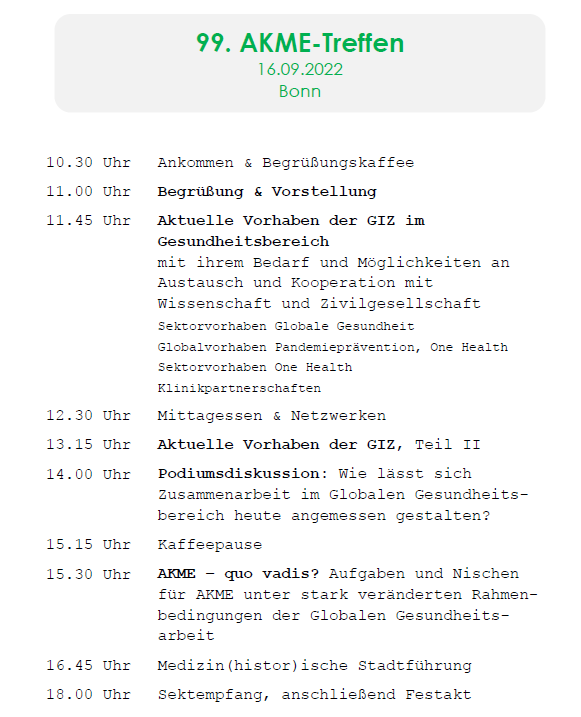 E-Mail: master.globalhealth@ukbonn.de
Landline phone: +49 (0) 228 287 10317
You find us in Building 66 (Gebäude 66) on the Venusberg-Campus.
For a map of the campus click here.
Postal Address:
Section Global Health
Institute of Hygiene and Public Health
Venusberg-Campus 1
D-53127 Bonn