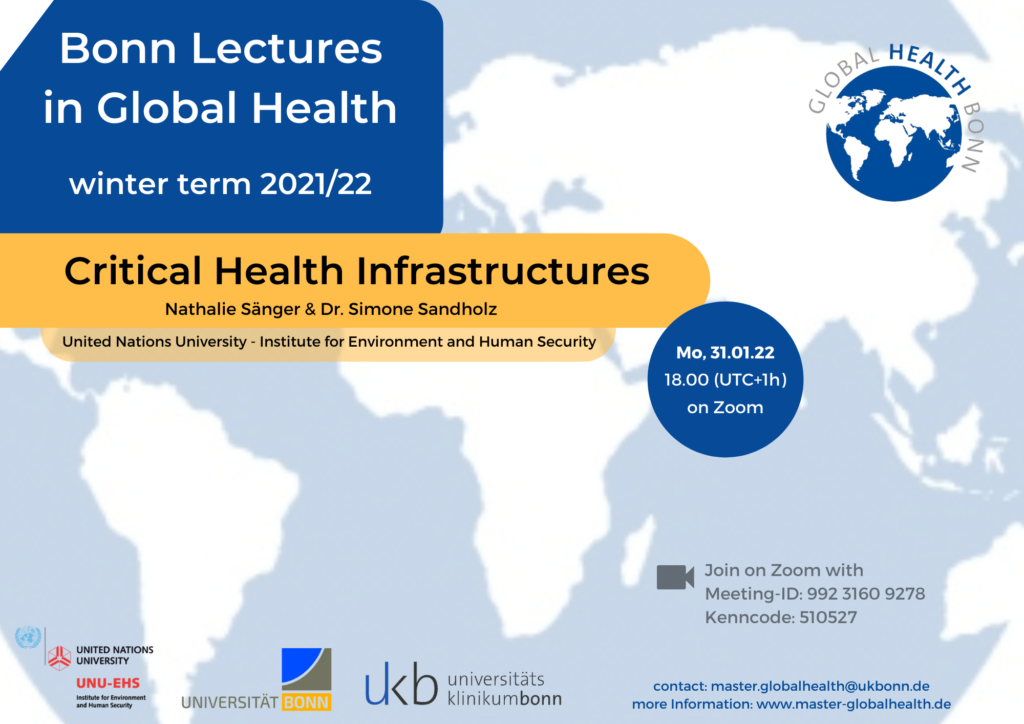 The next Bonn Lectures in Global Health are held exclusively online.
Please follow the Meeting-ID and Kenncode on the Flyer to join the lecture or write an e-mail to master.globalhealth@ukbonn.de to request the direct link.
E-Mail: master.globalhealth@ukbonn.de
WhatsApp (for Chat): +49 1525 7065707
Landline phone: +49 (0) 228 287 10317
You find us in Building 66 (Gebäude 66) on the Venusberg-Campus.
For a map of the campus click here.
Postal Address:
Section Global Health
Institute of Hygiene and Public Health
Venusberg-Campus 1
D-53127 Bonn