MSc Global Health Risk Management & Hygiene Policies
Daniel Tarekegn Worede

(Ethiopia, fourth cohort)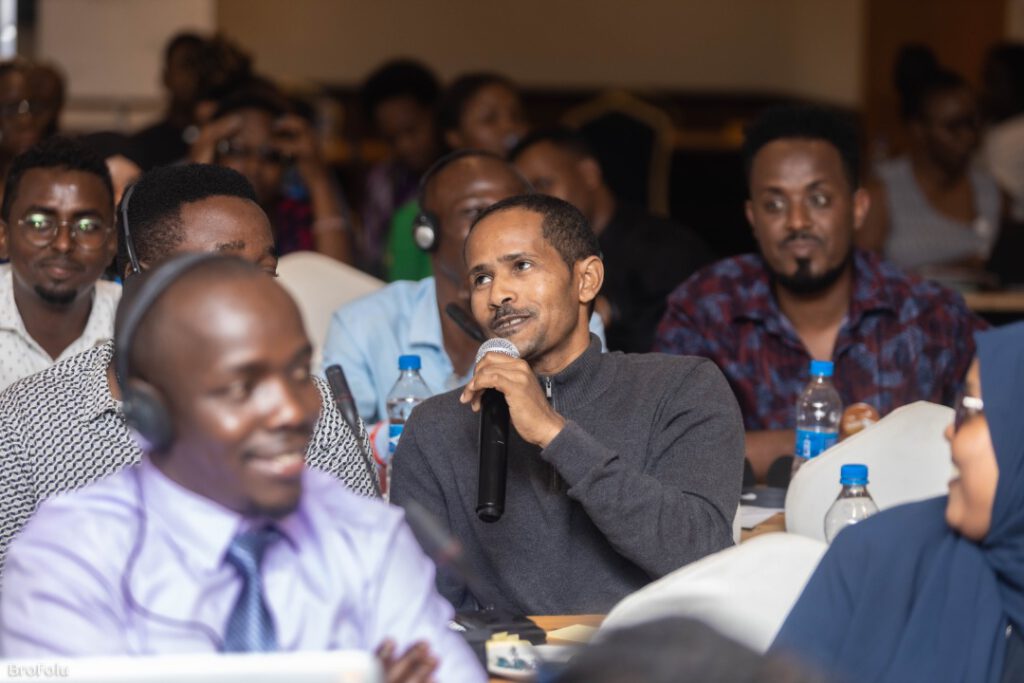 My name is Daniel and I'm from Ethiopia. I graduated from my MSc in Global Health Risk Management and Hygiene Policies from Bonn University in 2022. 
I  dreamed of studying in Germany, but it was impossible for people like me to study without financial support. Germany is well known for providing scholarship funding, and I'm grateful to have received the Dr. Hans Riegel Foundation scholarship. Dr. Hans' funding made an impossible dream into a possible reality for me. I am grateful for Dr. Hans-Riegel-Foundation's support, and how it works to achieve the sustainable development goal four (SDG 4), inclusive education for all. This scholarship helped me acquire quality graduate education from the German system, which included up-to-date scientific knowledge and skill competencies that are part of the WHO and other UN system policies, strategies, and frameworks within global health.
Immediately following completion of my study, I was able to join the Africa CDC as youth COVID-19 vaccination champion for Eastern Africa region. I am working to increase vaccine uptake on the principle of global health vaccine equity. I believe this success is attributed to the scholarship I received, as well as Bonn University's effort in giving people like me from least developed countries access to quality education. The scholarship not only helped me hold an MSc and get a job, but it also provided many opportunities, such as connecting with many people in this field, bringing me cultural awareness and cultural exchange, and knowledge of the German and other healthcare systems. Finally, I would like to extend my appreciation to the University Hospital Bonn, specifically to the institute of Hygiene and Public Health that designed this excellent and unique international program which enables students to access quality German education. The MSc Global Health program is such a successful program with Professor Walter Bruchhausen's leadership and his team. There are many other dedicated professors, like Dr. Timo Falkenberg and Professor Exner, among others, who make the program such a success. Additionally, the program is also excellently coordinated by Ms. Eva Kuhn. She is committed, compassionate, kind-hearted, and a determined coordinator of this program. To all, I would say thank you very much for what you did to contribute to the success of my study and stay in Germany. I love the German people, culture, values, ​​​​and everything they have. I learned a lot from them, respect them all, and I dream and would be happy if my people and country look and follow Germany as an example.
Ri-yadarshinee Hoolasee

(Mauritius, second cohort)
My name is Ri-yadarshinee Hoolasee and I come from Mauritius. Coming from a middle-class family, I always keep my father's words in my mind – "Education is your passport to a good life." When I decided to study medicine, he undertook every hardship to pay for my tuition fees. Becoming a doctor was hence a privilege for me and I decided that I will use my knowledge to help those who live under difficult circumstances.
Some years back, I was on a trip to Mumbai, India and it was disheartening to see how children made their bed on street corners and under bridges once it was dark. I realized that a first degree in medicine isn't enough to bring a change and decided to apply to the Global Health Program in Bonn.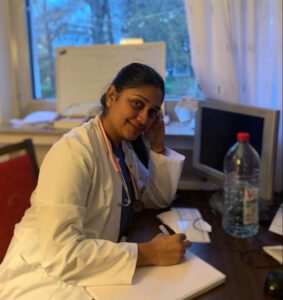 My strongest desire is that no child in the world should go to bed hungry. It is unacceptable to see the level of inequality that exists in the 21st century, where if I start to compare, the list is never ending. We should be able to give more than we take during our time on Earth. Hence, I believe that the Global Health community should definitely focus on how to provide relief and comfort to the needy ones, but we should also reach out to the more fortunate ones and show them how their actions have consequences.
What makes this Global Health Program special is the way it tackles every aspect of a human`s wellbeing and hence produces full-fledged Global Health leaders. After this Masters, I feel more confident to go out and help because I have a thorough understanding of what is going on around me.
Ahmad Shahir Nazari

(Afghanistan, second cohort)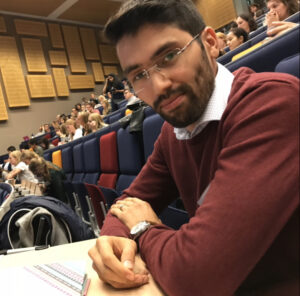 While carrying out medical internships across the hospitals in Kabul as a part of the medical university curriculum, I observed numerous obstacles on the way to an efficient health service delivery in Afghanistan. I was constantly thinking about contributing to the health sector beyond treating patients. Hence, after graduation I got myself involved in public health related programs to find out more on the challenges in the health sector and, more importantly, the opportunities to make bigger impacts.
Furthermore, I felt the need for an academic promotion in this field in order to better understand the current challenges and ways to overcome them. I applied for the Global Health program in Bonn and that was when I started to get the answers to all my questions. I got to learn about very important aspects of a health system in different countries, mainly in the developing world where the resources are scarce. I acquired knowledge on some important topics such as health system strengthening which is vital especially for countries starting everything from scratch. An efficient investment in the health sector and enhancement of the health system can ensure efficient, equitable and sustainable service delivery in the long run.
The Global Health program in Bonn is special as it is predominantly focused on multidisciplinary approaches towards tackling different aspects of human's wellbeing and addressing health issues from a global perspective. I am more confident now about practicing all the acquired knowledge anywhere in the world and mainly contributing to strengthening the health system in Afghanistan.
Rose-Alison Joseph

(Haiti, second cohort)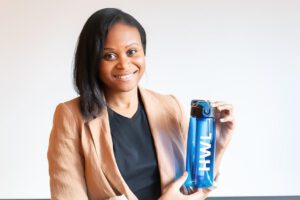 I wanted to understand healthcare in an international and interdisciplinary context and to acquire a set of skills to help me focus on improving health and healthcare equity no matter where I am in the world. As a native Haitian, the lack of access to clean water and sanitation remains a severe issue, with the poorest citizens suffering the most and being exposed to waterborne diseases. During a field trip with Prof. Dr. med. Dr. h.c. Exner to see the structure of the water system in Bonn, I saw the need to establish a robust system that will address several aspects of the water and sanitation crisis in Haiti.
This Master's program allows me to develop further my professional skills and today, I am the founder of Health Water Life (HWL), a non-profit organization, working in partnership with other NGOs and supply chain actors in Haiti to:
help Haitians heal their land by empowering them,
teach the Haitian community to understand how to prevent or reduce the spread of the diseases in their immediate environment and help them save lives,
help to support the country's economic growth and the development of a new value chain by creating jobs for them.
Providing clean water to low-income communities utilizing locally made biodegradable filtered bottles. (photo credit: Frederic Di Meo)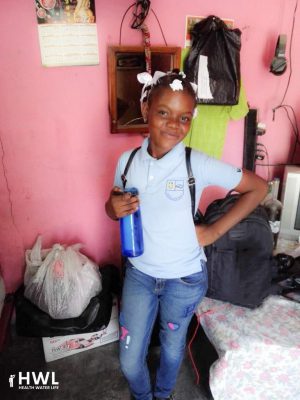 E-Mail: master.globalhealth@ukbonn.de
Landline phone: +49 (0) 228 287 10317
You find us in Building 66 (Gebäude 66) on the Venusberg-Campus.
For a map of the campus click here.
Postal Address:
Section Global Health
Institute of Hygiene and Public Health
Venusberg-Campus 1
D-53127 Bonn